Hey there.  I hope the weekend was a good one!
I've been busy running around everywhere.. birthday parties, hockey games, shopping, crafting. 
Today I made this spiffy flower ring.  It's my first attempt, so I'm hoping the future ones will be better.. but I'm still happy with this little guy!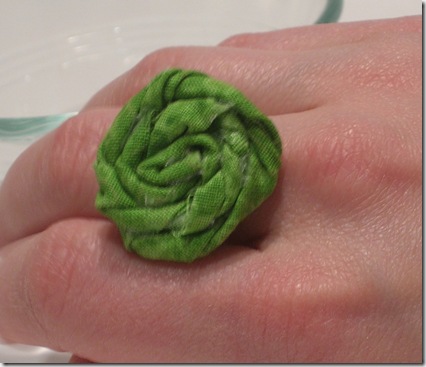 I found a fabulous tutorial over at V and Co.  I found that since my fabric was super thin cotton, I should have cut a wider strip of it.. ooooh well, that's for next time!  Maybe I'd fray the edges up a bit too.
Seriously. So. Easy.  You just need a strip of fabric, a ring blank, and a glue gun!  Maybe when I get good at them I'll start making them in every colour!