Hello there!  Today I was inspired by colour, can ya tell?  This bright and cheerful card is for challenge 52 over at Unscripted Sketches.  I'm thrilled that the ladies chose me as the top 3 winner for last week's challenge.  You can see my card here.  Back to this week's card!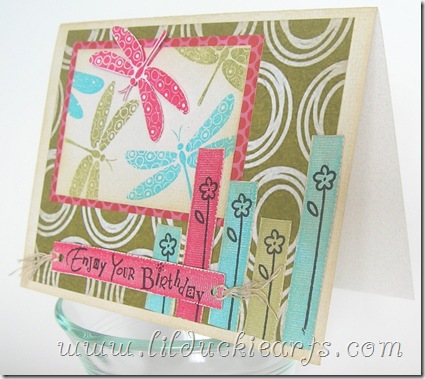 Part of the challenge was to use some form of recycled material in celebration of Earth Day.  I'm usually pretty careful at saving all of my little bits of paper, so maybe that counts.. but I also dug through my recycling bin in my craft room and found some white cardstock I had discarded, thinking it was too small for future use.  WRONG!  It was perfect  for my ribbon-ey banner and the ribbon flower pieces!
I got to use my fun paper by WPlus9 again, and check out these bright dragonflies!  They're from an Inkadinkado clear set.  The flowers are by Stampendous, and I just stamped them in black on top of this ribbon stamp (by Magenta?)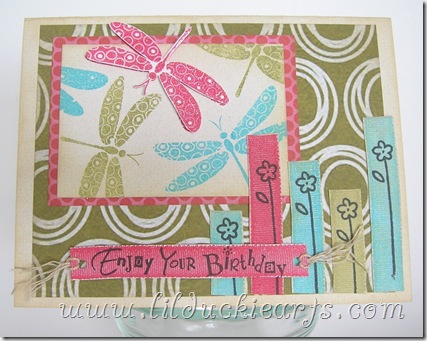 I cut out the magenta coloured dragonfly to have it pop out a bit.  Ditto for the "Enjoy Your Birthday" banner, which I then added some hemp twine to.
And hey look, it's momentarily sunny outside.  That perfectly emulates the mood that this card gives me!
Here's the sketch I had to work with: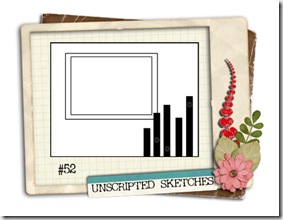 Have a lovely day!