I just found Lucy's Cards Challenge 7.  The goal is to create a clean and simple card of any kind..
Well, my absolute favourite simple cards to make are these cute bug cards.  I know I've shared them before, but they're so relevant to this challenge!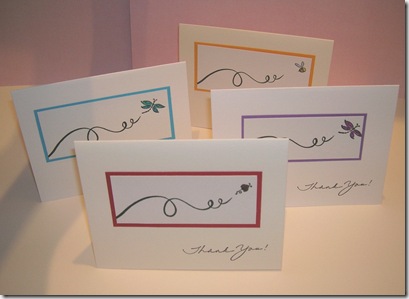 They are just SO SO easy to make, and if you use some textured paper, they turn out fabulous.
I used the Denami Designs swirl stamp along with some cute little bugs from various companies.  I painted them in with Twinkling H2Os and added some glitter here and there.  Seriously, 5 minutes each tops!
Have a look around at Lucy's Cards blog.  She's super talented!